MECHANICALLY OSTENTATIOUS,
DRIVEN BY ARTISTIC BEAUTY
Temerity combines the excitement of an ultra-sports watch with the pleasure of the finest luxury.
It is the result of five years of research and development, absolute focus and determination.
Focus on technical improvements, on high level finishing, on every detail in order to offer our clientele a supreme exclusivity.
It is a mechanical beast draped in beauty.
It is Engineering sublimated by Art.
3Hz Tourbillon to regulate the Hours-Minutes function
High-frequency balance-wheel
10Hz High-frequency regulating organ to control the Chronograph function
5-hundredths-of-a-second Chronograph
jumping 60-minutes totalizer, seconds, 0.05 seconds
Energy Management Optimization System
Two adaptive power reserve indicators
Up to 120 hours of power reserve
Up to 5 hours of measurement
Full Sports mode with a 0.05 second display accuracy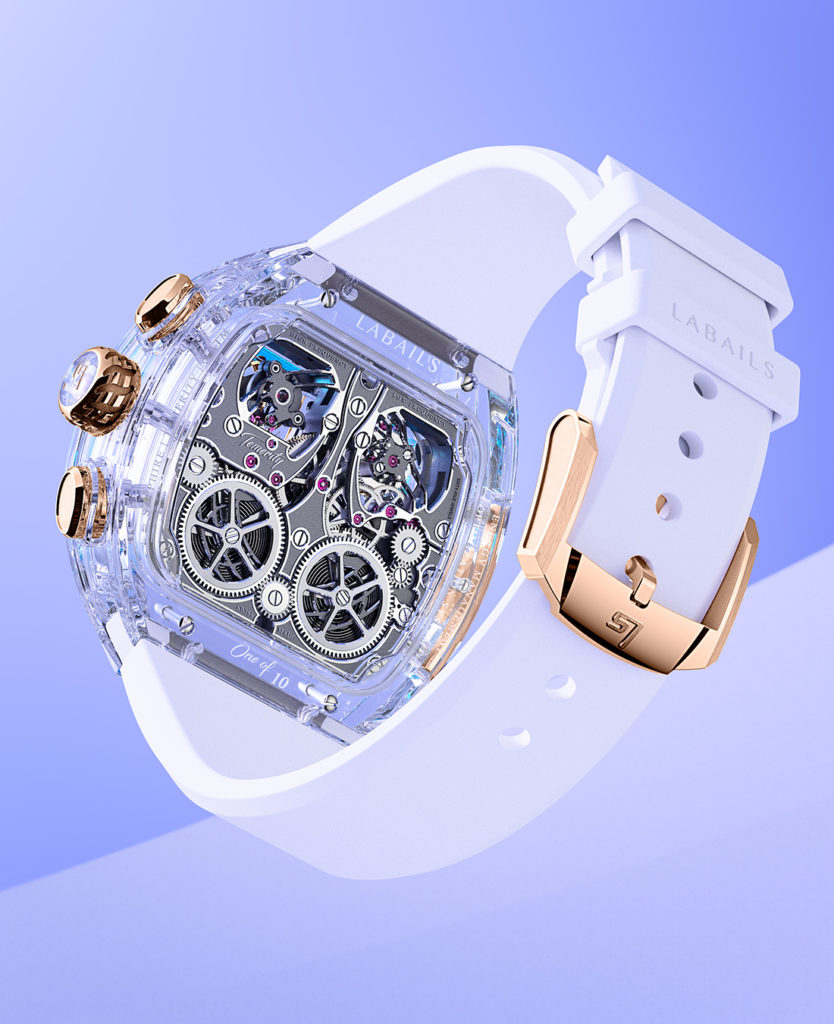 With Temerity, we offer a whole new level of interaction with a watch with complications.
Thanks to our patent pending technology, EMOS, we are now in a position to offer our customers the opportunity to interact directly with their watch engine, to manage how its energy is used, in fine how it works.
Despite the sportive philosophy of the watch, we wanted Temerity to be suitable in every situation.
The very refined external shapes and the noble metals we used, combined with the highest level of finishing allows Temerity to dress you equally in a sports car and at a social event or a cocktail party.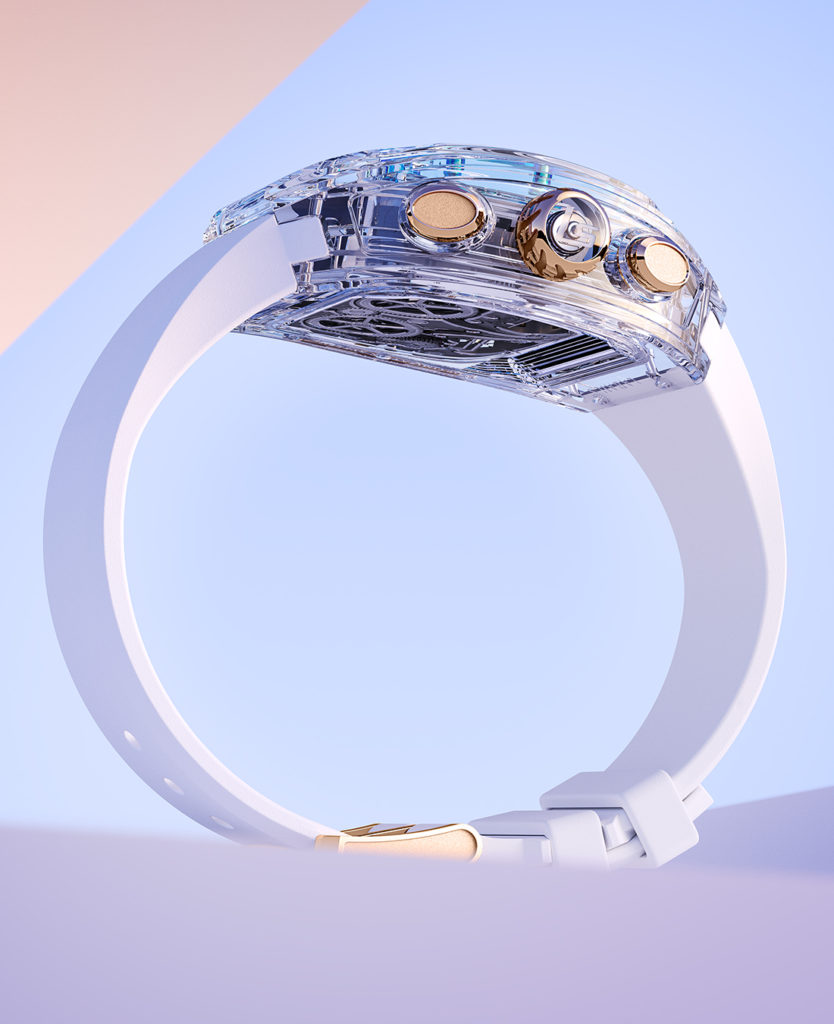 Temerity has definitely been designed for the user's comfort with a relentless attention to detail for ergonomics:
An expected weight of only 92 grams for more than 600 embedded parts thanks to the use of lightweight technical materials
Ergonomic case designed according to the shape of a wrist
Push buttons and crown providing a large support surface to reduce the pressure sensation and a slight disbursement of material to capture fingertips in the best possible way
Chronograph measurements are displayed on three different dials to enable the user to quickly and intuitively read the measured time.